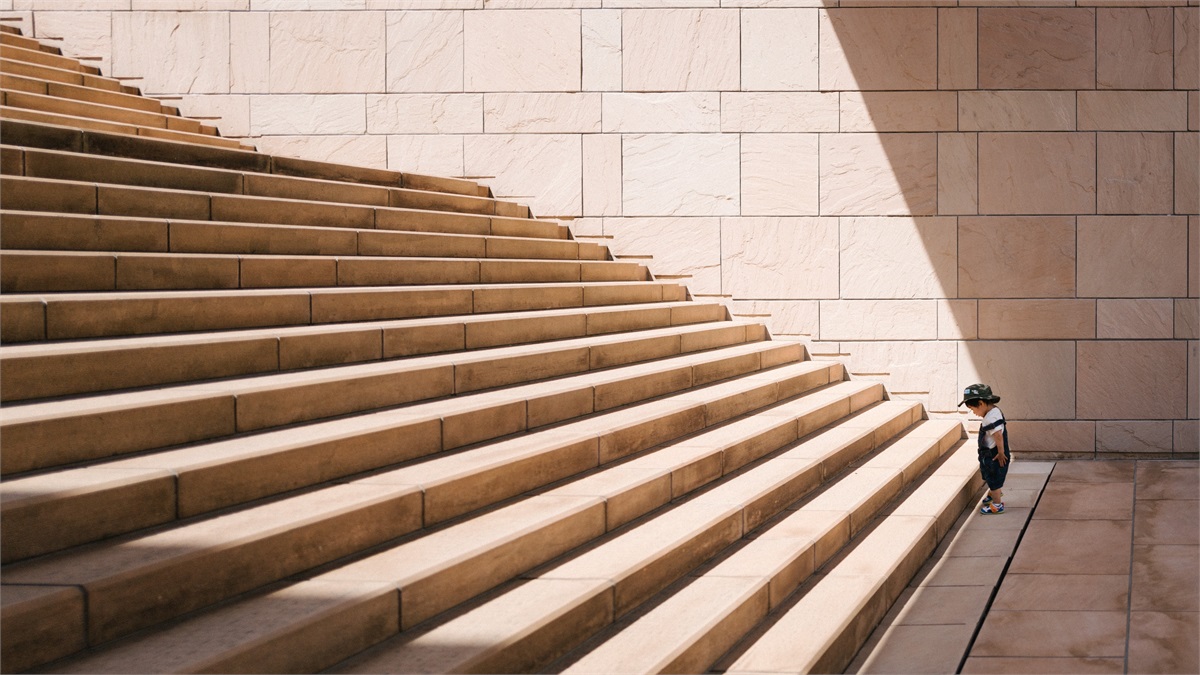 Just because something is simple, does not mean it is easy.
Before I graduated from Notre Dame, a good friend of mine told me to speak to his finance professor so I could learn how to handle my money once I started earning it. I was headed for a career in education so was all for it! Professor Ackermann changed my life. I was fortunate to have him help me get started on the right foot with my personal finances. I became a financial advisor so that I could share those lessons and more to help educate and uplift my community when it comes to their personal finances.
Although my thoughts here are geared toward recent grads, we can all use an opportunity to get back to basics, regardless of where we are in our career or income level. The longer I serve in this role, the more I realize that just because a client has a college degree or even holds a certain title at work does not mean we have an equal level of education when it comes to managing our personal finances.
TAKE ACTION
Set yourself up for success by using the 20/50/30 plan. How much of your paycheck should go to what? If you need some structure to your budget, I have an answer! 20% should go towards goals, 50% towards your needs, and 30% towards your wants. Admittedly, this is easier to implement if you've just started your first job. If you're working on shifting your spending habits, this is a great barometer for success. First things first, you need to know where your money is going. It will be hard to save for your goals if all of your income is used on your needs and wants.

Action you can take today:

See where you stand. Categorize your last month's spending into 1 of 3 categories. I walk you through how to do so in this 

blog post on the 20/50/30 plan

.

If your employer offers a match to your retirement account, run don't walk to get that started and contribute to the match. By not doing so, you are leaving free money on the table.

Start your Emergency Fund. This one undeniably applies to everyone. Start with a goal to save $1,000. From there, increase it to 3 months of expenses and eventually 6 months, especially if you have a family. Without an emergency fund, any other financial plan could be useless if (and when) you run into even a minor emergency. You've heard it before — most families are just one paycheck away from financial catastrophe. Emergencies will happen. Plan for them now.

Action you can take today:

How do I start and fund my Emergency Fund? Great question.

Open a savings account. I prefer looking at banks with no minimum balance requirements that offer higher interest. It is often the case that these are online banks. Right now, you can expect to find accounts with rates in the 1.5-2% range. Find one that works well for you and open an account — this can be done online, without having to go to a branch.

Link your checking account.

Automate your savings. If you get paid 2x/month, set up recurring transfers to your savings account. You can do it! The idea here is to not think about it — let it happen automatically. Start with 5% and increase it by 1% every 6 months. You won't miss it and you'll be able to look back 6 months later and celebrate.

Stop using your credit card if you have a balance. Credit cards can be great tools if we use them correctly. Unfortunately, most of us do not. If you're carrying a balance on any of your credit cards, you are paying for a very expensive loan and oftentimes for things that are far from an emergency. You should only use your credit card when you have equal or greater funds available in your checking account to pay for what you spent on your credit card. In other words, you should be able to pay off your balance each month. If you're not there, you are not alone. BUT, it means you should stop using your credit card and only use your debit card (or money from your checking account).

Action you can take today:

If you're carrying a credit card balance that you're unable to pay today, you may be able to negotiate your interest rate. Research scripts online before calling your credit card company.

Use only the money in your checking account for future purchases until you're able to pay off your credit card debt.
CHECK YOUR MINDSET
Like other areas of our lives, this is a process. And as much as I would like to think that this blog post will change your life, I know that it will take more than that. Like any relationship, our relationship with money takes work and it is rarely easy. But it is the hard decisions we make today that will make our lives easier in the future. If you're not "there" today, be patient with yourself and commit to an action that will get you closer.
LET'S MAKE A PLAN!
I know that you're busy and it's not always easy to make sense of your personal finances. There is no substitute for having a plan. Whether you're just starting out or interested in learning more, I am happy to be a resource along the way.
Schedule a Meeting: In person or virtual
Jesse is a graduate of the University of Notre Dame and earned his Master's in Education from Harvard. In his education career, he served as a teacher, counselor and Director of Alumni for YES Prep Public Schools. He is a member of the Teacher Retirement System of Texas (TRS) and takes pride in helping fellow educators better understand their pension and plan for their future. Learn more about Jesse.