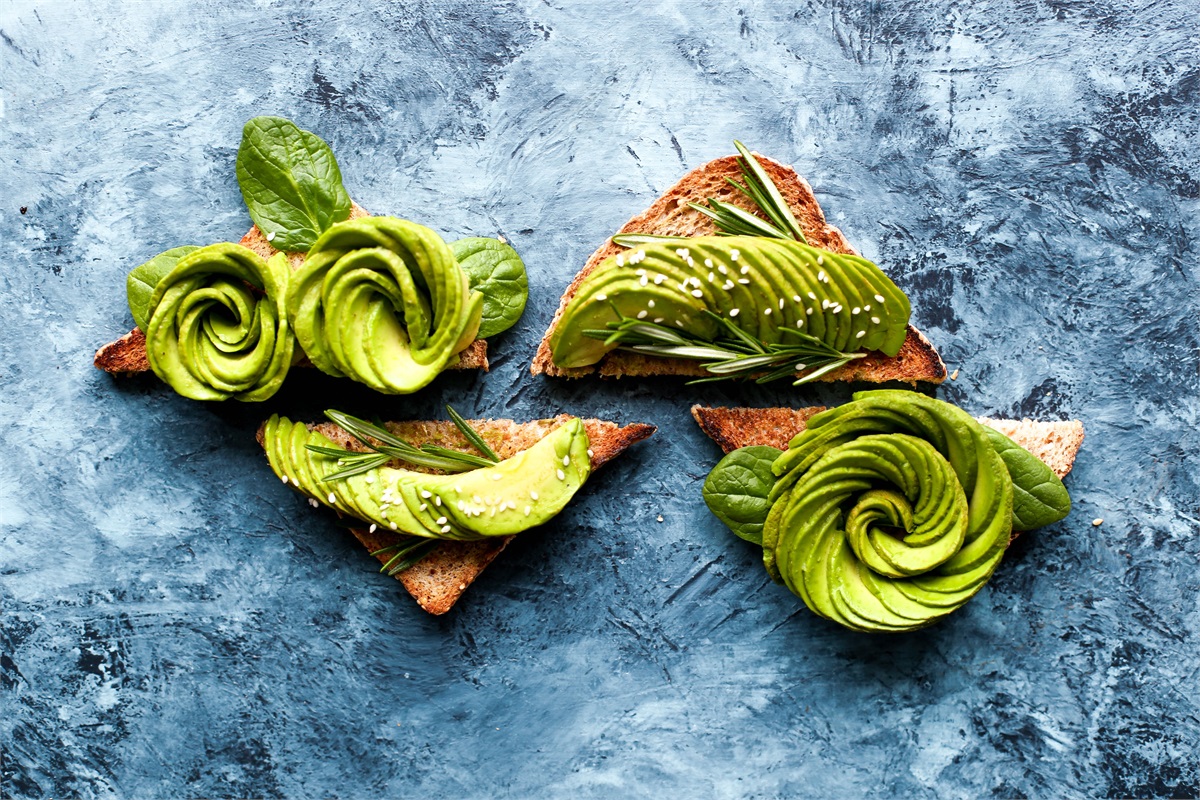 The Texas Legislature recently passed a multibillion-dollar school finance bill that calls for a pay increase for teachers and other school staff members! As a former Texas teacher myself, this is overdue and more than deserved.
Whether you will see a pay raise as a result of the bill, earned a promotion or are otherwise earning more this year than you were last, a salary increase presents you with a great opportunity to give your financial future a boost.
SAVE YOUR RAISE FOR YOUR RETIREMENT!
When you use the extra income to start a retirement savings program – or to add to your current retirement savings – you may build wealth you can tap during retirement without compromising your budget. Best of all, the additional contributions won't cost you a dime.
If you're already contributing to your retirement account, it's easy to add your raise to your savings. Reach out to me if you need help doing so. If you haven't started a retirement account yet, this is a great time to begin.
Resist the temptation to simply add this extra income to your household budget.
This is called lifestyle inflation – we continue to adjust our lifestyle according to how much we earn over time. This often leads to us spending more as we earn more over time. Avocado toast, anyone? #nomnomnom We all have our guilty pleasures and I'm not here to tell you what yours should or should not be. Remember, I believe you can have anything you want — you just need to plan for it. If high-end food is your thing, enjoy it. Spend money on the things you love and cut back relentlessly everywhere else.
5 REASONS WHY INCREASING YOUR RETIREMENT CONTRIBUTION MAKES SENSE
Pay Yourself First
If you boost your retirement savings contributions when your income increases, you're less likely to miss the additional money you're setting aside. By paying yourself first, your retirement savings may grow without changing your lifestyle. Plus, your savings may keep in step with your rising income, enhancing the possibility of retiring without having to scale back your standard of living.
The Power of Time
Even a slight bump in your contributions can affect your retirement savings when it's time to retire. By making regular contributions to your employer's 403(b) plan, you have the potential to develop a sizeable nest egg over the long term.
Help Minimize Current Income Taxes
Participants who defer compensation into a traditional 403(b) account can realize immediate tax savings on their contributions. Before any taxes are taken out, your paycheck is reduced by the amount you decide to invest. The more you contribute, the less you'll pay in taxes because your total taxable income will be less.
Tax-deferred treatment of earnings
Just as important, taxes on any investment earnings in a traditional 403(b) account are deferred as well. This way, you don't pay taxes on anything that your deferred compensation earns until you retire. While withdrawals are taxed as ordinary income, the impact may be minimized as many investors find themselves in a lower tax bracket at retirement.
Make up for lost time
Retirement plan participants who are nearing retirement have the opportunity to augment their savings to their employer retirement accounts and their individual retirement accounts (IRAs). The Over Age 50 Catch Up Provision allows employees who attain age 50+ to contribute an extra $6,000 in 2019 beyond the maximum contribution limit to their employer plan and an extra $1,000 to their IRA.
Let's take a look at an example. What if instead of contributing $200/month consistently throughout your career, you make it a point to increase your contribution by $100 each year?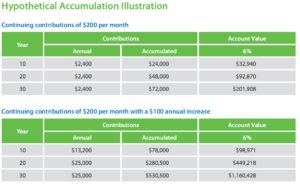 Even if not by $100, increasing your contributions over time provides you the opportunity to have choices for your future. Your goals are that important.
LET'S MAKE A PLAN
I know that you're busy and it's not always easy to make sense of your personal finances. There is no substitute for having a plan. Whether you're just starting out or interested in learning more, I am happy to be a resource along the way.
Schedule a Meeting: In person or virtual
Jesse is a graduate of the University of Notre Dame and earned his Master's in Education from Harvard. In his education career, he served as a teacher, counselor and Director of Alumni for YES Prep Public Schools. He is a member of the Teacher Retirement System of Texas (TRS) and takes pride in helping fellow educators better understand their pension and plan for their future. Learn more about Jesse.