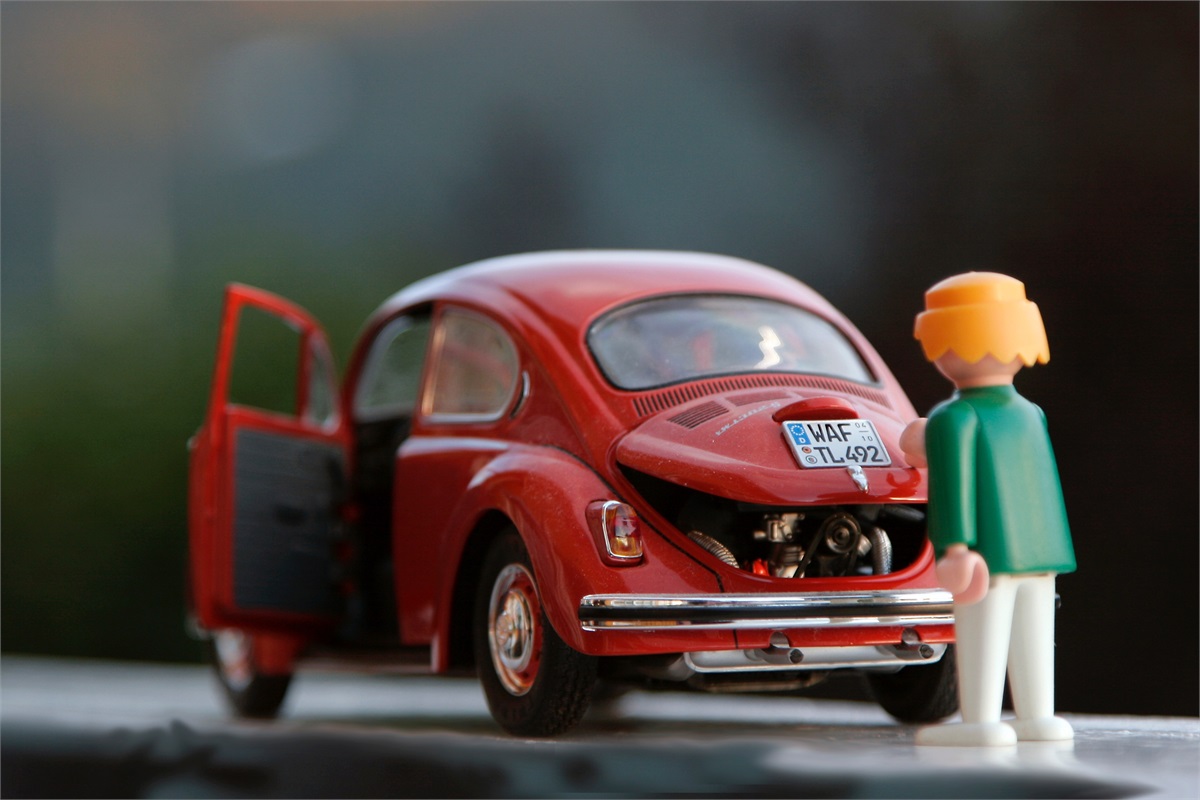 Congratulations! You've worked hard throughout your career and are ready to close one chapter and open another. We all have ideas about what our retirement will look like — maybe you are interested in cross-country travel, starting a new career or opening a business, or just relaxing and enjoying some extra time with your loved ones.

But how do you know when you're ready to retire?
As you near retirement, you want to align your ideal retirement with your current financial situation. Most importantly, be realistic about it. Many retirees do not expect to have to return to work due to a need for additional income. And it happens.

The future is not something we enter.

The future is something we create.

What if you could test drive your retirement?
Actually, you can! It's simple: try to live today on the income amount you'll have in retirement. Invest any leftover income from your current paycheck into a retirement account like a 403(b), 457, 401(k), IRA, etc. NOTE: This strategy works best if you're within 3-5 years of retirement. We often struggle to figure out how much we will need in retirement. This is one way to do so, especially if you're nearing retirement.
We teamed up with our friend's at Security Benefit to come up with this great handout for our clients. One of our advisors, Jeff, is the brains behind it.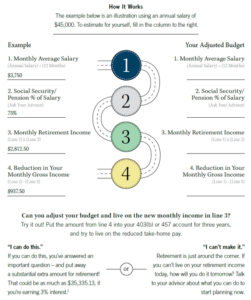 SO NOW THAT YOU'RE PRACTICING LIVING ON YOUR RETIREMENT INCOME, WHAT ARE SOME OTHER THINGS TO CONSIDER?
Assess your current financial situation
What does your current debt situation look like? Debt like personal loans, credit cards, and auto loans, for example— should "retire" before you do. This type of debt tends to have higher interest rates and lack potential tax benefits. If you carry college debt or a mortgage, work to pay that down as much as possible while you are still working.

Understand your pension
For those of you in TRS, you need to understand how your pension works — we are happy to help you do so. You will need to determine what Tier you are so you know when you are eligible for Normal Age Retirement. All Tiers need to meet the rule of 80 (age plus years of service must equal 80). If you're Tier 3 or 4, you also need to be age 60; if Tiers 5 or 6, age 62. Now you can plug your numbers into the formula to estimate your annual benefit.

Again, if this is new to you, we can help you better understand how your TRS pension works.

How will Social Security play into my retirement?
Depending on when you plan to retire, there may be some unique circumstances you need to be aware of. For example, if you are eligible for Social Security, it may benefit you to wait until your full retirement age (FRA) or later so that you receive your highest benefit.
If you are retiring from an employer where you will receive a pension, you may also be subject to the Windfall Elimination Provision and/or the Government Pension Offset, which can reduce or eliminate your Social Security benefit.
Social Security claiming advice is not offer through, nor supervised by Lincoln Investment or Capital Analysts.
Use your retirement plan (403(b), 457, 401(k)) as a tool.
You should have an idea now what type of income you can expect in retirement. Is it where you want it to be? If not, this could be an important time to save a bit more while you are still earning an income.
If you are age 50 or older, you are eligible to make Catch-Up contributions to your retirement account! If you have a 403(b), 457, 401(k), you can contribute up to $24,500. That is $6,000 in addition to the 2018 maximum of $18,500. If you have a 457 available to you as well (like many public school employees in Texas), you can ALSO contribute up to $24,500 to your 457 for a total of $49,000 per year. There is a similar opportunity if you have an IRA. Those age 50 and older can stash an extra $1,000 into their IRA for a max of $6,500 in 2018.
If you're retiring before age 59 1/2, you may not be able to access your retirement assets without having to pay a penalty. If retiring after age 55, you may be able to access your employer retirement plan assets sooner (Age 55 Rule). With a 457, the rule is a bit different. You can access 457 funds without penalty once you sever employment with that employer.
WHAT IF YOU'RE BEHIND?
If you're under age 40, take advantage of time and compound growth! Save more and invest for growth in a diversified portfolio*. Understandably, stocks are subject to more ups and down than bonds or cash so you need to be comfortable with that risk.
If you're over 40, consider increased savings, reduced spending, and even working longer, if possible.
*Diversification or asset allocation do not guarantee a profit or protect against a loss.

LET'S MAKE A PLAN!
I know that you're busy and it's not always easy to make sense of your personal finances. There is no substitute for having a plan. Whether you're just starting out or interested in learning more, I am happy to be a resource along the way.

Jesse is a graduate of the University of Notre Dame and earned his Master's in Education from Harvard. In his education career, he served as a teacher, counselor and Director of Alumni for YES Prep Public Schools. He is a member of the Teacher Retirement System of Texas (TRS) and takes pride in helping fellow educators better understand their pension and plan for their future. Learn more about Jesse.